GeoInfo Mobile
Latest News!!! GeoInfo Mobile version 3.0 for Windows tablets is now available.
Geochem Sample Card – For collecting surface geochemistry samples

Observation Database – For collecting field observations (field notebook with pick lists!)

Data Logger – For logging drill holes, trenches, undergournd workings and blast holes.
Designed specifically for the mining industry GeoInfo Mobile facilitates standardized and robust descriptive data collection and GPS location information for field activities.
Standardized pick lists, automated GPS locations, and defaulted common fields makes filed data entry fast and easy. GeoInfo Mobile provides clean standardized digital database ready data from field activities. Company or Project business/geologic rules are set in GeoInfo Mobile and enforced at the point of collection, the field. Post field work office data clean up is not required! Errors are reduced!
Experienced geologists benefit by the speed, accuracy, and thoroughness of data collection! Junior geologists benefit by the prompting and educational benefit of robust attribute fields and properly set up pick lists!
GeoInfo Mobile v3.0 for Windows tablets can be integrated with ArcGIS or other Windows GIS software allowing users to view, navigate to and edit GeoInfo Mobile data on GIS maps in the field.
Download Users Manual for more details, Downloads/GeoInfo Mobile Users Manual.pdf.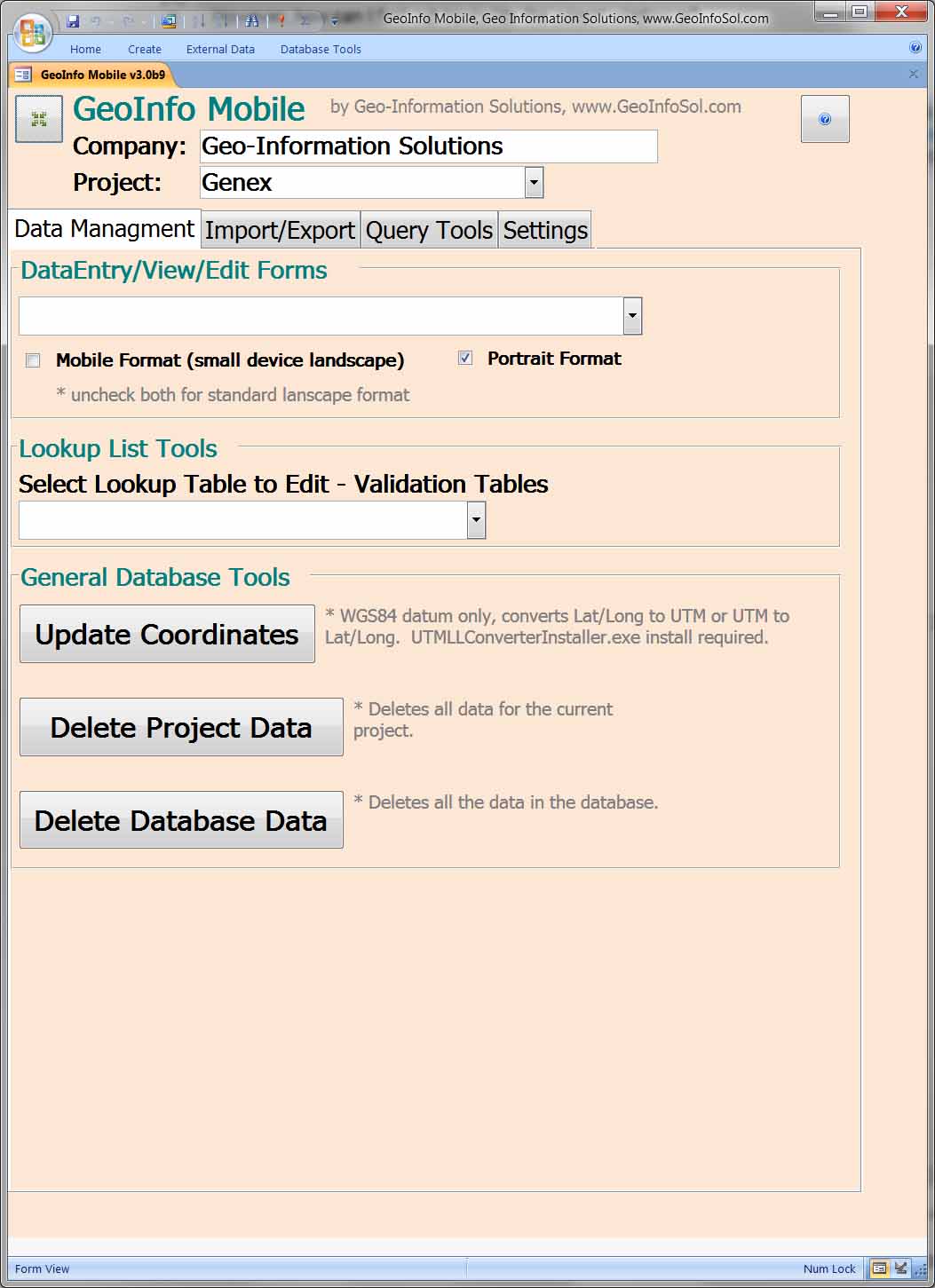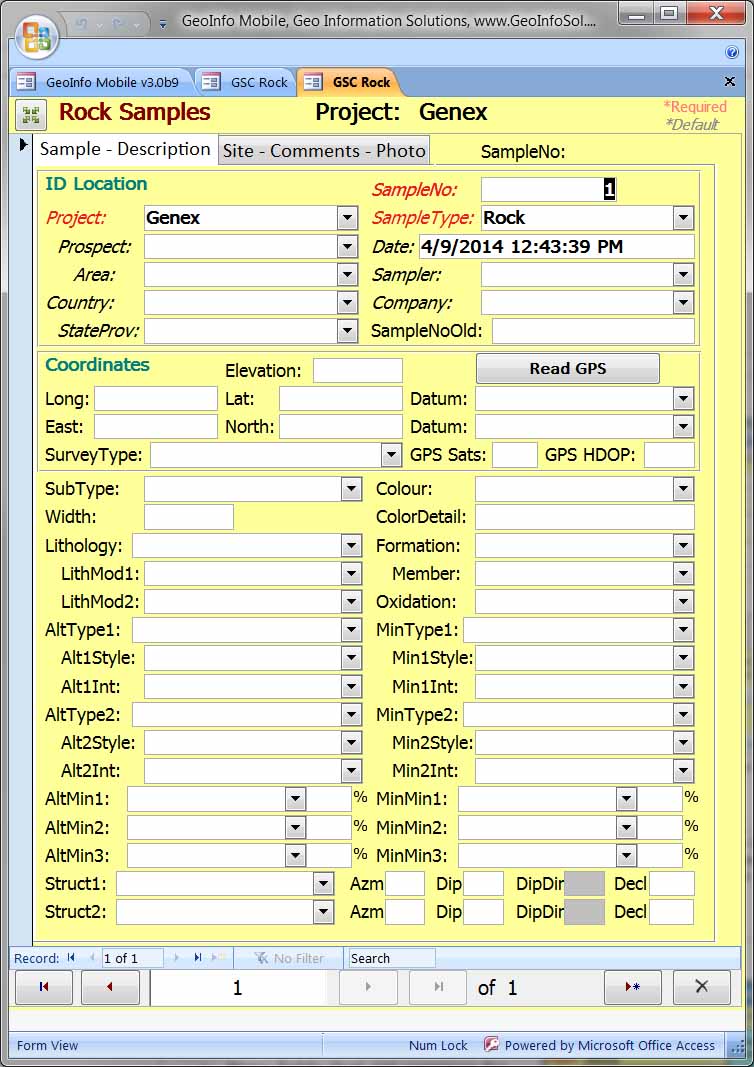 GeoInfo Mobile v2.1 for Windows Mobile is integrated with Tierra Mapper (www.TierraMapper.com) which allows users to view, navigate to and edit GeoInfo Mobile data on GIS maps in the field. GeoInfo Mobile runs on Pocket PC's or smart phones with Windows Mobile or Pocket PC operating systems.